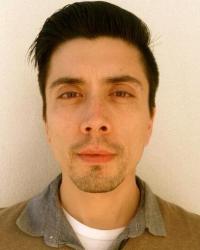 Contact Information
Office Hours:
T/Th 11:30-12:30, or by appointment
Biography
Ph.D., Université de Montréal, 2014
I received my PhD from the University of Montreal (Canada) in 2014. Before joining the University of Washington, I taught at the University of Quebec in Chicoutimi (Canada) and at the University of Basel (Switzerland).
My area of specialization is sociolinguistics with a focus on language contact. My research interests also include language variation and change, and Spanish in North America. In my most recent work I have investigated how contact between Spanish and Quechua reshapes the expression of possession in Andean Spanish, as well as its pronominal system. Currently, I am working on the variation and alternation of second-person verbal forms in Chilean Spanish, both in an oral corpus from Santiago and a chat-based corpus.
Selected publications:
García Tesoro, Ana Isabel and Víctor Fernández Mallat. 2015. Cero vs. lo en español andino (Chinchero, Cuzco). Círculo de Lingüística Aplicada a la Comunicación 61, 131-157.
Godenzzi, Juan Carlos and Víctor Fernández Mallat. 2014. En aquí, en allá: adverbios de lugar en el español de migrantes andinos bolivianos. Lexis 38, 1, 181-205.
Soto Rodríguez, Mario and Víctor Fernández Mallat. 2012. Marcando referencias y vínculos en el español andino: A propósito del llamado doble posesivo. Neue Romania 41, 57-88.
Fernández Mallat, Víctor. 2011. El 'voseo mixto verbal' de hablantes chilenos en Montreal: Estudio de caso en un contexto de contacto dialectal. Boletín de Filología de la Universidad de Chile 46, 2, 35-58.