You are here
Study Abroad
The Department of Spanish and Portuguese Studies offers the following departmental study abroad opportunities.
Students can take a maximum of 15 credits towards the major in Spanish, a maximum of 12 credits towards the minor in Spanish, and 10 credits in Spanish for General Studies credit, through study abroad program.
Cádiz, Spain
Fall semester program for advanced students (SPAN 301 level & above)
Next offered:
Autumn 2022
Application Deadline:
March 15, 2022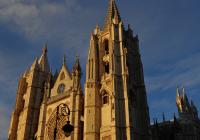 León, Spain
For students of Spanish from beginning to advanced
Next offered:
Spring 2022
Application Deadline:
November 15, 2021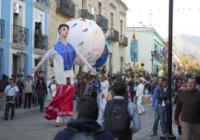 Oaxaca City, México
The prerequisite for this program is successful completion of Span 203, 216 or have 300 level or higher proficiency in Spanish by the end of Summer 2021.
Application Deadline:
March 13, 2021