Submitted by
Arts & Sciences Web Team
on January 29, 2013 - 8:00am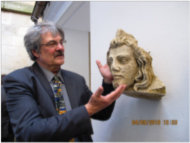 ¡Feliz Año Nuevo!
I write you from Padelford Hall , having spent the fall quarter directing our new study abroad program in Cusco, Peru.  It's a pleasure to be back.
A little time and distance have helped me see our department in a slightly different light. I'm struck by the many ways in which a large and disparate group of individuals is working toward a common goal. Each member of our faculty and staff plays a significant role in moving our students toward cultural, literary and linguistic fluency. Our differences enrich us and add value what we offer to our students and one another.
It's a particular pleasure to see our two new colleagues, Ana Gómez-Bravo and Raquel Albarrán (featured in this issue), settled in and making an impact in the department. Please join me in welcoming them. ¡Bienvenidas!
Professor Ana Fernández Dobao, our Language Program Director, and I went to the Modern Language Association Convention in Boston in early January and interviewed candidates for a position as linguistics Lecturer in the department. The new lecturer will join Ana in reviving our course offerings in Spanish Linguistics, an area much in demand. Over 90 applicants responded to the nationally advertised search, the review committee narrowed it down to the 13 candidates we interviewed at the MLA. We have made an offer to one of the top two and are awaiting his reply.
By the time you read this we will have finished selecting next year's incoming graduate students, including the first class in our innovative new PhD program. Thirty-one students have applied, thirteen of them directly to the doctoral program. This is a healthy number for the first time out and we hope to admit between three and five top candidates for the Doctorate and five to eight for the Masters.
Our new PhD builds on one of the department's strengths and most distinctive features: our commitment to producing and sponsoring compelling cultural events of interest to the university as well as the broader community. We work closely with the Honorary Consulate of Spain, the Aula Cervantes, the Center for Spanish Studies, and other UW departments to bring events to campus at little or no cost to the public, from concerts to lectures, poetry readings to art exhibits, film series to workshops.
Of course, in these difficult economic times, this is only possible through the generosity of our friends and donors. Thank you for your belief in our mission and your help in ensuring that we can continue to provide these educational enhancements to our students and our community.
On January 22, NYU Professor James Fernández, gave a brilliant lecture to accompany the opening of The French Suitcase: The Spanish Civil War Photography of Agustín Centelles, a stunning exhibit on display in the Jacob Lawrence Gallery in the School of Art.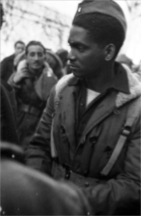 Over 75 people packed the room to hear Fernández explain the fate of the pictures Catalan photographer, Centelles (often called "the Spanish Robert Capa"), took during the civil war that engulfed Spain in the 1930s. A spirited discussion followed his talk and continued over Spanish wine (courtesy of our friends at Classical Wines). The exhibit is on display until February 15.  Don't miss it!
The department is proud to co-sponsor a screening of The Angel of Budapest, a film about Ángel Sanz Briz, a Spanish ambassador in Hungary during World War II, who helped save the lives of thousands of Jews from the Holocaust by lodging them in Spanish safe houses in Budapest.The producer of the film, José Manuel Lorenzo, will be in attendance. We are grateful to the Honorary Consul of Spain, D. Luis Fernando Esteban, for making this possible.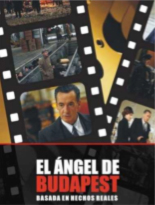 The Angel of Budapest is featured in the Seattle Jewish Film Festival and is part of our initiative to reach out to the Seattle Sephardic community with the goal of building Sephardic Studies at the University of Washington. Save the date:
Wednesday, March 6, 6:00 p.m.
SIFF Uptown Cinema, 611 Queen Anne Avenue N.
As the winter days slowly grow longer, students in the second year of the MA program are putting the finishing touches on their theses. Each is working with a faculty director of his or her choice to produce an original piece of scholarship on a literary or cultural topic of at least 40 pages in length. The thesis is the culmination of two years of hard work, punctuated by graduate seminars and comprehensive written exams. They are now entering the home stretch and we look forward to seeing the results at the end of winter quarter.
I would like to end these remarks with a brief poem by the Spanish poet Julio Vélez that reminds us why we study and teach literature:
¿Qué habría sido de nosotros
sin los sueños,  
sin los fuegos pronunciados,
transmitidos,
alargados
de lengua en lengua?
(What would become of us
without dreams,
without those fires, pronounced,
transmitted,
reaching out
from one mouth to another?)
Anthony L. Geist
Seattle
January 29, 2013