Teaching Assistant, Spanish; Graduate Student in the College of Education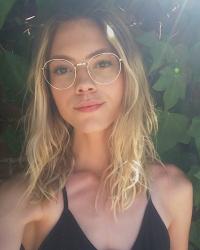 Contact Information
Office Hours:
T, TH 10:00 - 11:00, or by appointment
Biography
B.A., Spanish, Pacific University, 2017
B.A., Education and Learning, Pacific University, 2017
Lexie is currently a M.Ed Candidate in the Low Incidence Disability Special Education Teacher Preparation Program. Lexie decided to double major in Spanish and Education after traveling to Quito, Ecuador in 2015 for a three week study abroad course, where her love for the language and many cultures deepened. She later studied abroad for a semester in Madrid (2016), and then moved back to live and teach for a year (2017-2018). She has since been back twice. Lexie loves to travel and has many plans to continue her travels in Central and South America.